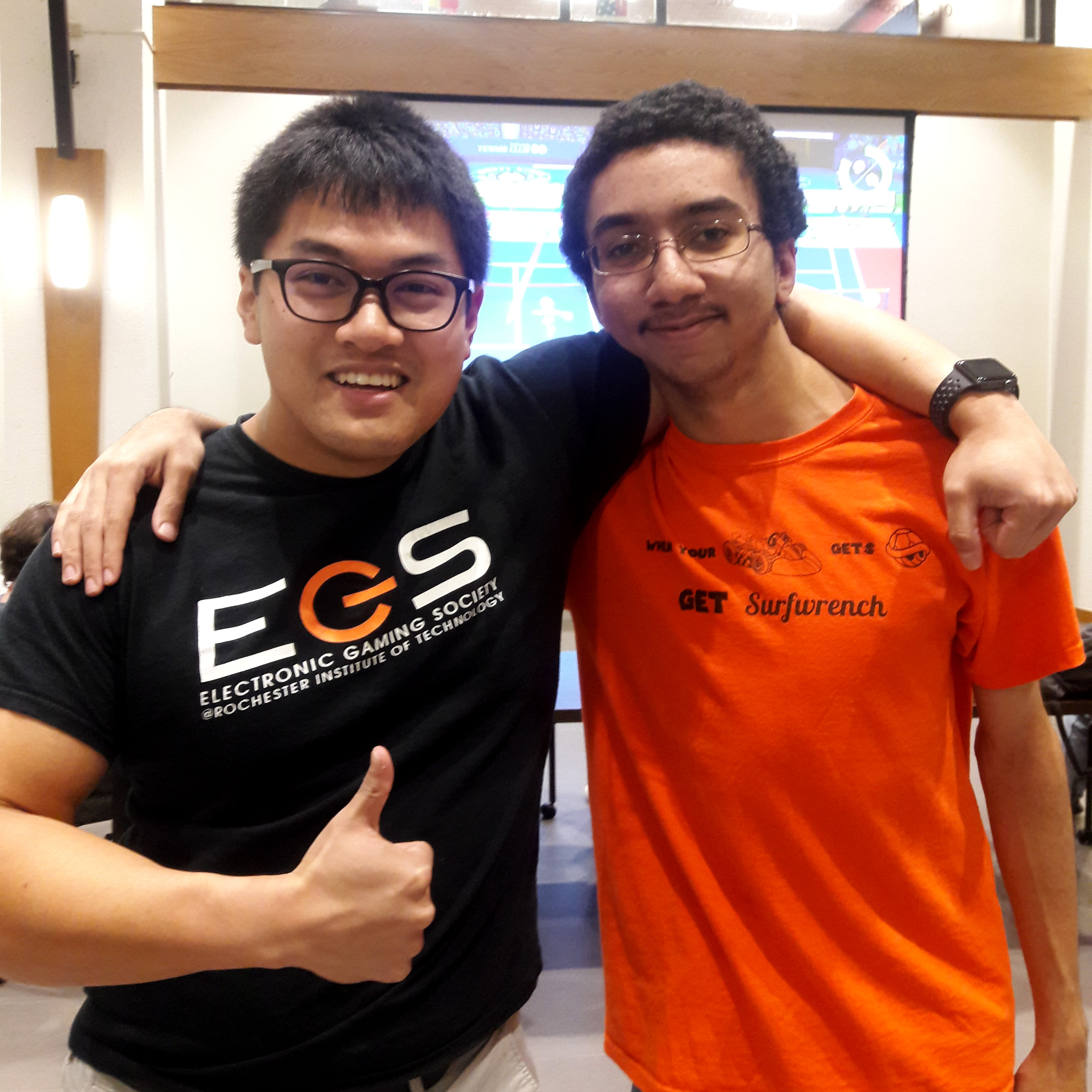 EGS offers open-membership! All RIT students are welcome to attend our events and consider themselves members of our club. Start by joining our Discord server to introduce yourself and meet some of our other members. Then, swing by one of our events to see what we're all about.
Premium Membership
Offering premium membership is one way that we are able to fund our club. With your donation of $10 per year or $6 per semester, you're directly helping us fund future events that bring the community together.
Special Benefits
Rent games for free from our expanding game library
Get discounted tickets to all our paid-entry events and tournaments
Get $5 off EGS logo t-shirts
Interested? Check out our RIT Campus Groups Store or talk to an e-board member for more information.