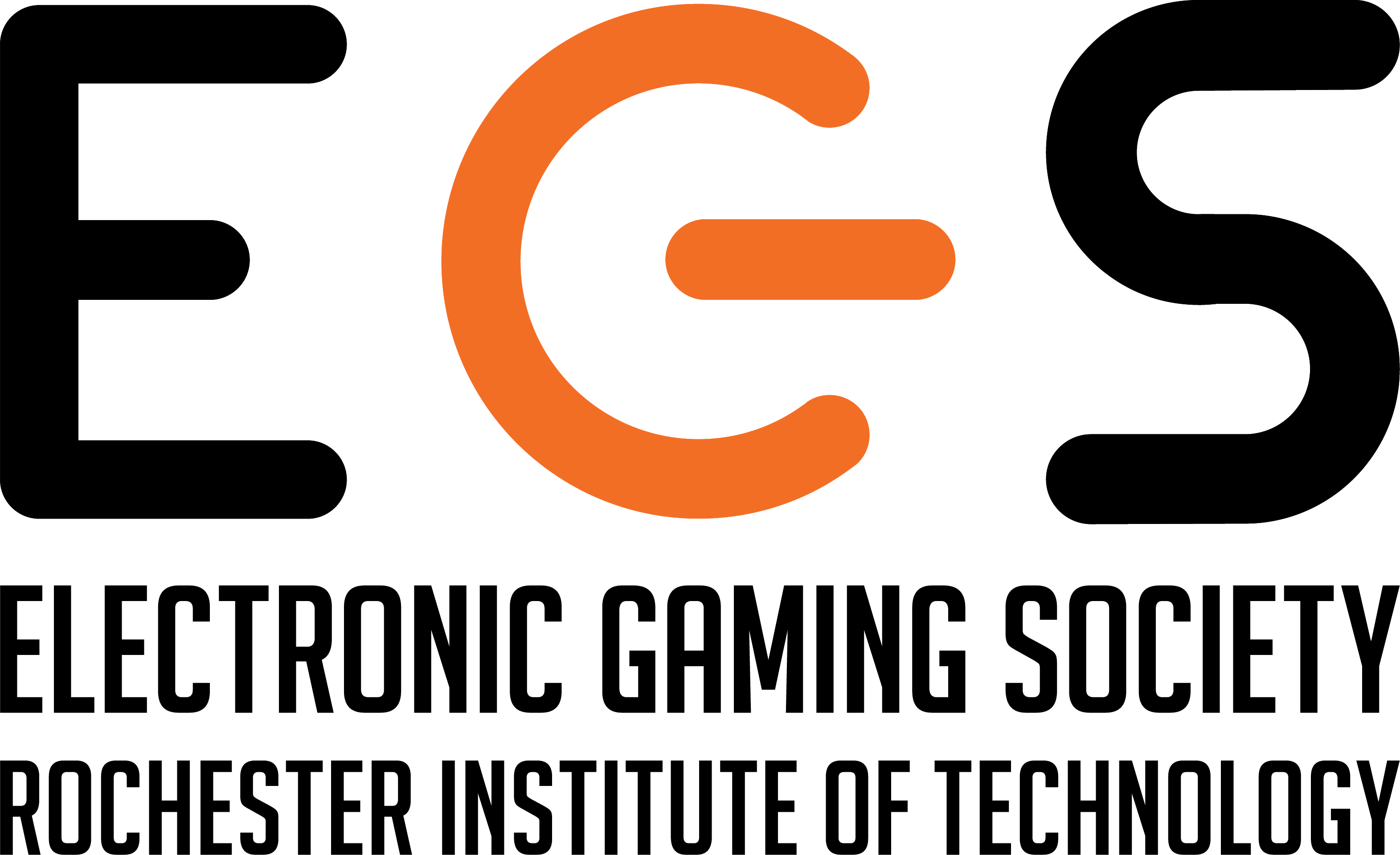 Our History
Founded in the year 2000, the Electronic Gaming Society at Rochester Institute of Technology is a student-run social club for gamers sponsored by RIT Student Government. We host a variety of different events each semester, such as weekly game nights, tournaments and LAN parties. We also sponsor several communities for gamers with specific interests, such as Pokemon and speedrunning.
Visit our
membership
page to see how you can get involved with our club!
---
Mission
Our mission is to bring gamers together by hosting a variety of video game-based events in-person and online throughout the academic school year at Rochester Institute of Technology. Whether you are an avid gamer, or a new gamer, we accept everyone.
---
Game Library
Interested in seeing what we play? Check out our game library.
---
Meet Our E-Board
---
Frequently Asked Questions
How can I join this club?
EGS offers open-membership! Visit our membership page for more information.
Can I bring my own games and consoles to EGS events?
Of course! We always bring a couple spare TVs, extension cords and power strips to our events for anyone who needs them for their own set-up.
Can I bring my gaming PC?
Due to limited power outlets in the Davis Room, we recommend bringing laptops instead of PCs to our weekly game nights. However, for other events (e.g. LAN parties) we will be able to accommodate the need for power.
Can my club/organization rent equipment from EGS for an event?
We love collaborating with other clubs and organizations and are always willing to help run events by providing our equipment. If you are interested in collaborating, please email us at [email protected] with as much notice as possible.