Weekly E-Board Meetings
Every Sunday from 11am to 12pm, our e-board members meet in Campus Center 1010-1015 to discuss important club matters and plan future events. While these meetings are not mandatory, we encourage our members to attend and participate in the conversation.
---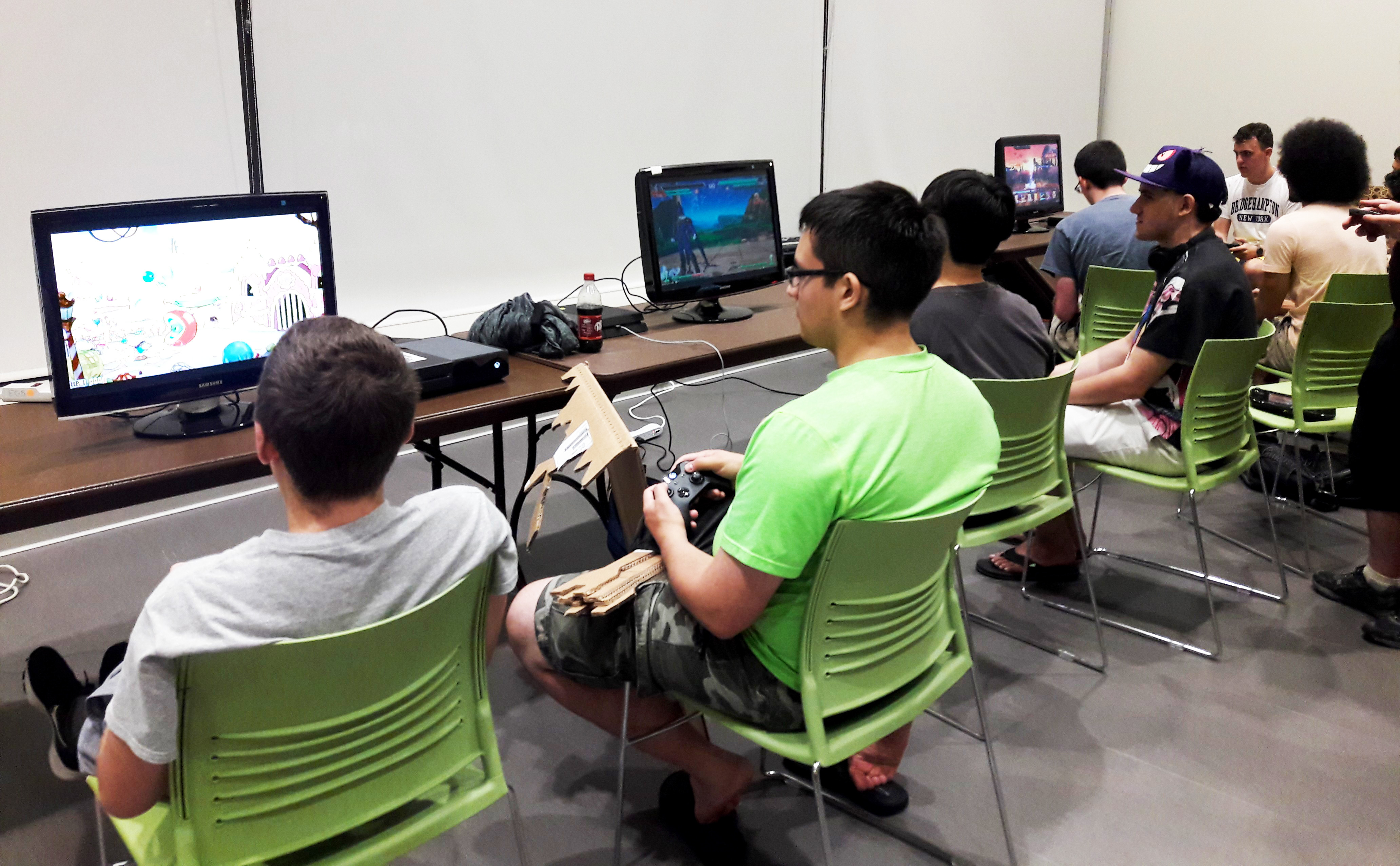 Weekly Game Nights
Join us every Wednesday from 8pm to 11pm in the SAU Davis Room. Each week we set up a bunch of our consoles with our favorite games for everyone to play. We also have a different game featured each week that we project on the big screen. Have a suggestion for a feature? Submit it here!
Feel free to bring your own games and consoles, too. We have plenty of TVs to spare!
---
Monthly Events
Our monthly events take place once per month. These events are typically paid-entry with food and prized tournaments. The games we play at these events follow a new and unique theme each month. Have a suggestion for a theme? Submit it here!
Upcoming Monthlies
---
Tournaments
TBD
---
LAN Parties
TBD