Weekly E-Board Meetings
Every Sunday from 11am to 12pm, our e-board members meet in either the Campus Center 1010-1015 or online via our Discord to discuss important club matters and plan future events. While these meetings are not mandatory, we encourage our members to attend and participate in the conversation.
---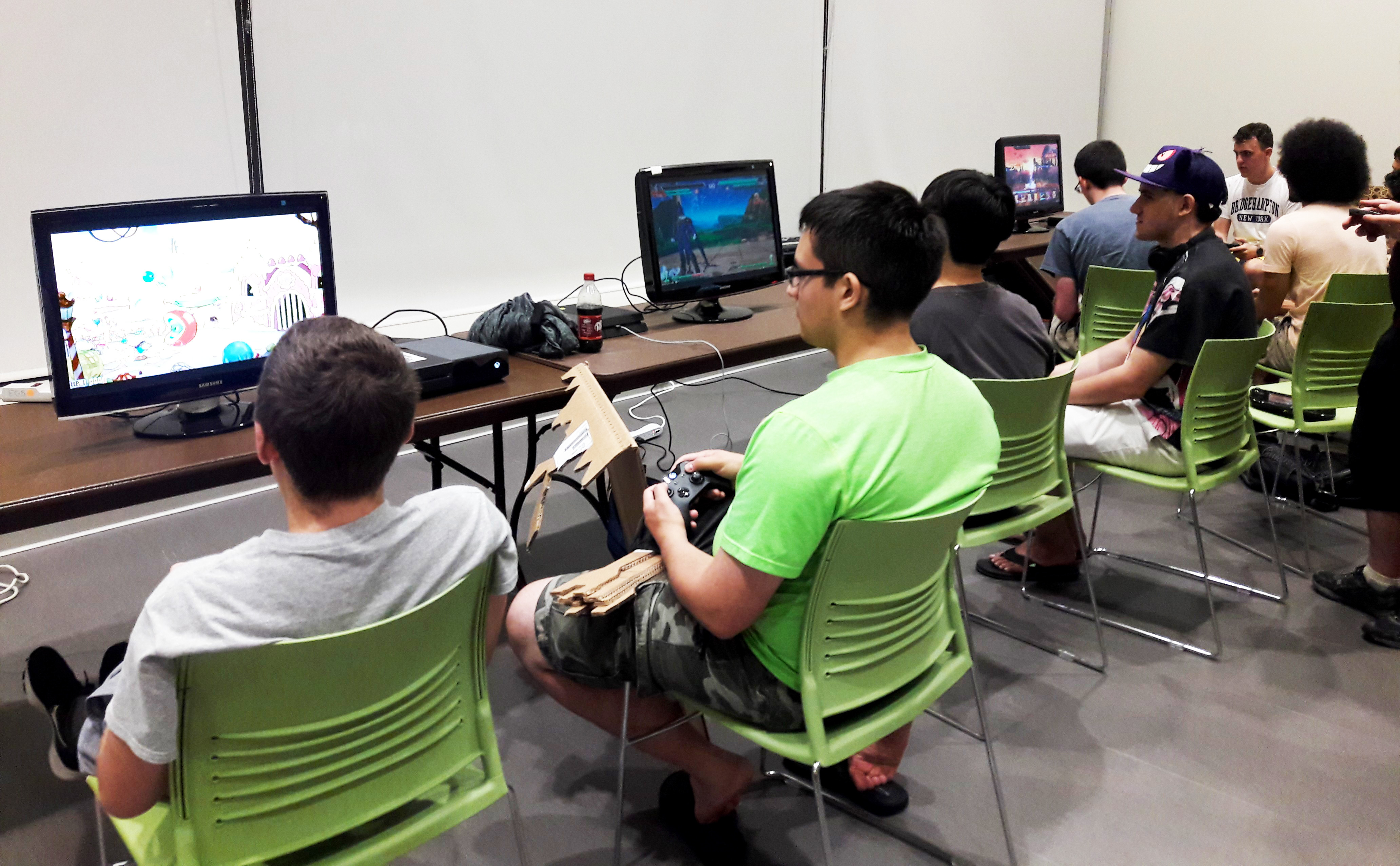 Weekly Game Nights
Join us every Wednesday from 7pm to 10pm in the SAU Davis Room. Each week we set up a bunch of our consoles with our favorite games for everyone to play. We also have a different game featured each week that we project on the big screen. Have a suggestion for a feature? Submit it here!
Feel free to bring your own games and consoles, too. We have plenty of TVs to spare!
---
Monthly Events
Our monthly events take place once per month. These events are typically paid-entry with food and prized tournaments. The games we play at these events follow a new and unique theme each month. Have a suggestion for a theme? Submit it here!
---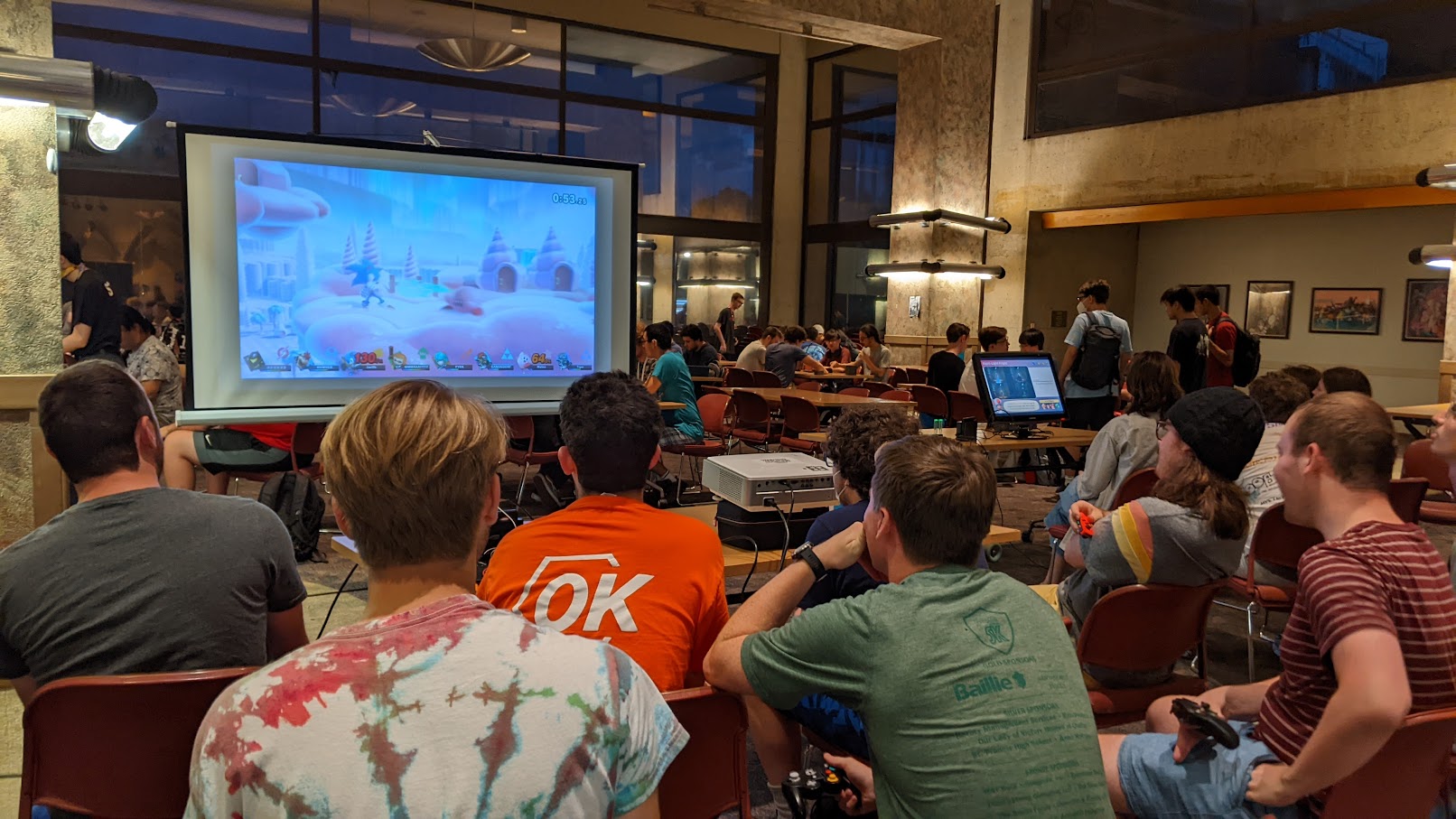 ZeroFest/Tigers Play Games
For Freshman Orentation, Electronic Gaming Society and other gaming groups on campus host a huge gaming event across the entire Student Alumni Union called ZeroFest/Tigers Play Games. It runs from 8pm to 1am, and usually over 800 students stop by in one night, you don't want to miss this!

Learn about all of the gaming clubs on campus all in one spot, and try out their inventory as well as ask any questions to their board members. From Smash Bros to Beat Saber, Board Games to Rhythm Games, there is something for everyone! This event is geared towards incoming freshman, but is open to all RIT students.
---